m-REACH,the easiest campaign

platform available at a price you can afford
Multi channel campaigns made easy...
"Businesses and organizations utilize our web-based software for their mobile campaigns.They utilize the Mobile Keywords,
voice call or web page widgets to get people to opt-in to their mobile distribution list, and then they run mobile campaigns
such as mobile coupons, mobile reminders, subscription services, voice broadcast, mobile survey, voting, quiz and much
much more to reach out to their customers"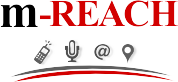 Next generation mobile and facebook coupons from m-REACH "Easy to create,distribute,track and measure"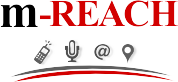 Your customers are mobile, shouldn't your offers be? Use Our Mobile Coupon Solution to:
Send offers to customers in real-time that are location based Track results by customer, the exact time and purchase location Offer rewards based on redemption and referrals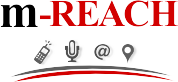 With our e-Classroomz,a collaboration portal for students and teachers,

you can take your educational institution to the next level of being socially mobile
Get a dynamic web site for every physical classroom in your institution
Make class announcements Keep a class calendar of deadlines and activities Conduct quiz or test Post and view a syllabus Manage, store, organize and share class materials and media with class members

Manage student grades Provide targeted feedback on assignments or lessons Moderate and participate in class discussions Send private messages to individual students Send messages to all class students

Using our Just Reminder Service, you can

Create automated reminders with ease
Fix your No-Show Problems Make your Revenues recurring Bring Back your lost customers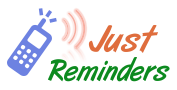 Latchiya Software Systems was founded in 2006 with the vision of providing innovative, cost-effective and compelling software products and services by experienced team of professionals from various organizations. To fulfill its mission, Latchiya has developed few innovative mobile applications. Latchiya has provided cost-effective intranet solutions to enterprises. Latchiya's management team and business partners includes Wireless and networking industry's technology entrepreneurs from Qualcomm, Motorola, Nokia, SunMicro Systems, Corona Networks.
THE FOUNDERS
Thanuja Kodiswaran
Co-Founder and CEO
Thanuja Kodiswaran is a co-founder of Latchiya Software Systems. She is an alumnus of Madurai Kamaraj University , Thanuja holds a Masters degree in Computer Science and a bachelor's degree in physics and has taken technology related courses from University of California, San Diego. Prior to co-founding Latchiya Software Systems, Thanuja has worked on various projects at Qualcomm (San Diego). At Qualcomm, Thanuja was involved in Global Star base station Projects and CDMA MSM related projects.
Kodiswaran Babu
Founder
Kodiswaran Babu founded Latchiya Software Systems in 2006. He is an alumnus of University of Louisiana (USA) and Thiagarajar College of Engg (Madurai, India). Kodis holds two Masters Degree from USA and has taken several management and technology related courses from University of California, San Diego and San Diego State University. Prior to founding Latchiya Software Systems, Kodis had worked on various projects at Qualcomm (San Diego) for 9+ years. At Qualcomm, Kodis was involved in CDMA Base station and mobile station projects. In one of the research projects Kodis was awarded a Patent in CDMA searcher and an award for trade secret. For a brief amount of time Kodis had worked in Motorola working for wireless messaging group.
Mobile Coupon Services
Latchiya has created an innovative system for mobile barcode coupons, allowing retailers to capitalize on instant redemption or immediate confirmation for fulfillment. Retailers can create and provision m-coupons on a daily basis and publish mobile coupons to their loyal customers through opt-in subscription service. It is a powerful web hosted solution, which can collect and track response rates by customer, place, and effectiveness of offer.Mobile coupons that are stored and carried in the phone have higher redemption rates than paper or e-coupons because they are not forgotten, or left at home.

m-coupons can drastically reduce delivery and redemption cost, trigger impulse buys, and offer these benefits. We can collect and track response rates by customer, place, and effectiveness of offer.We can even track if the offer was forwarded to another phone. Digital coupons are created and customized according the marketers requirements. Redeeming m-Coupons is easier for the end-user than any method available today. Digital coupon will be sent to the potential client's cellular phone or PDA through a direct marketing campaign using WAP (Wireless Application Protocol). The coupon can then be redeemed at "brick-and-mortar" outlets if the client chooses to purchase the product.
Mobile Ticketing Services
Based on the idea that we take our mobiles with us wherever we go, Latchiya conceives the idea of displaying a ticket on the screen, in the form of a barcode. After a transaction over the mobile or the web, it could be downloaded via a WAP site. The "ticket" dematerialised in this way could resemble a simple conventional barcode, like that you see on most products on sale, or be in two dimensions and then contain far more data. For example, for a travel coupon, the barcode could contain complete information about the transaction (customer's name, number of persons travelling on the ticket, means of payment used, time of departure, time of arrival, and so on). The virtual ticket is thus stand-alone and these data no longer have to be retrieved from a data bank located on-line or remotely. The customer simply presents his mobile screen in front of a reader similar to those used by supermarket check-outs to validate his ticket.

By doing away with paper, this innovation makes life easier for the user, who can now place his order right up to the last moment (unlike remote sales of paper tickets which have to be booked in advance). It also avoids ticket queues. This service, called m-Ticketing, could complement those built around m-Payment: after booking, then paying, m-Ticketing is a solution for rapid authorisation to access a service. For the operator, apart from the mobile phone being a way of making life easier, this enables a relationship of trust to be established with the customer. Furthermore, depending on the partnerships set up between the operator and the organisation proposing the service, a percentage remuneration mode could be set up on a case by case basis.The applications of m-Ticketing are vast: from shows to sporting events, through transport services, and so on. 70% of current mobile phones would be potentially compatible with this type of service, but this proportion is gradually rising as the terminal population is renewed.
Mobile Appointment Services
SMS4APPOINTMENTS is a mobile appointment service platform, which allows customers to look at the appointment calendar through their mobile for a service provider. This service helps clinics, hospital, beauty salons, fitness centres, restaurants and automobile dealers for managing, tracking and analyzing their appointments. This service platform supports both SMS and GPRS based appointment booking. System also has the facility to send reminder SMS to customers for an upcoming appointment.This service replaces your paper booking appointment and facilitates consumers to book appointment through mobile phone by simple text. The on-screen calendar lets you check your schedule and book the appointments.
Products
Our key products are in the areas of Messaging, Campaign Management, Customer Loyalty, Collaboration and Mobile Applications. Latchiya embraces and leverages open source software where ever possible to bring out quick solutions to enterprises as well as to reduce software licensing cost. Latchiya architects compelling products and does research on available open source components, meticulously selects open source software, integrates and customizes to provide end to end solution for the enterprises.
m-REACH
Web-based self service SMS platform for operators to sell SMS services to any SMEs. Integrates with any business solutions to provide mobility service in any vertical. Businesses can launch two way mobile messaging services to their customers. Its strength is the simplicity in generating custom SMSes from Enterprise Information Systems and sending to the recepients with out much human interventions. Click here to explore
e-Classroomz
The e-classroomz is a feature-rich, fully scalable, collaboration and learning environment, unique in its ability to support teaching and learning, project collaboration, group interaction. The e-classroomz is a flexible, scaleable enterprise application that provides a comprehensive environment for teaching and learning online. From distance education to hybrid and face-to-face approaches, this Collaborative Learning Environment is uniquely designed to support student-teacher interaction in a secure, online course environment. The e-classroomz contains different types of online group sites, including: course sites, project sites. Each site type contains a unique selection of roles and tools, designed to facilitate group interaction in the designated context. In addition, users have the calendar, web page or blog, and view aggregate information across all their group sites. Click here to explore
Just Reminders
Creating automated reminders made easy. Our Product JustReminders helps business owners, such as a dental clinic, spa, massage or auto repair business or delivering services on door step, will help you spend less time on the phone and spend more billable time providing services to your customers.
Careers
Latchiya gives you fun filled learning, a conducive and innovative environment to sharpen your skills and guides you for a highly challenging and exciting career. If you'd like to work for a fast-paced, dynamic organization that fosters excellence and personal growth, Latchiya is the right place. The following are the current openings available at Latchiya Software Systems.
Senior Marketing Executive
7+ years in marketing software products. Willing to take challenges in reaching targets. Good verbal and written communication skills. Willing to travel domestic and international. Bachelor's degree in Computer Science, MIS or other engineering discipline. 5+ years of experience as a Software Developer and/or Project Manager in a Software company. Proven experience releasing software products to market successfully. Experience with launching Internet Software/Services a plus. Strong organizational / project management skills. Ability to develop and monitor project schedules and timelines to identify and meet critical milestones. Experience managing multiple projects with competing priorities. Ability to understand technical subjects and emerging technologies and relevance to the marketplace. Ability to interact with diverse groups of technical and non-technical people. Must be able to communicate to senior executives internally and externally. Effective use of reading, writing, oral communications skills, presentation techniques, meeting mechanics, and team building techniques.
Contact Us
Latchiya Software Systems Pvt Limited.1F-801, Divyasree Elan Bellandur Gate, Sarjapur Main Road,Bangalore - 560035
Phone: +91-9945101015
support@latchiya.com